Living Proof Founder Mujahid Washington received an event gift from Grameen Bank Founder, Nobel Laureate, Presidential Medal of Freedom and Congressional Gold Medal recipient Mohammed Yunus, with Living Proof India Entrepreneur, Rupesh Manne at Social Business Day 2013.
Living Proof attended Social Business day 2013 in Dhaka Bangladesh. We also negotiated key partnerships related to to our socially responsible textile business and visited key Grameen projects to exchange best practices. See more on our flickr page.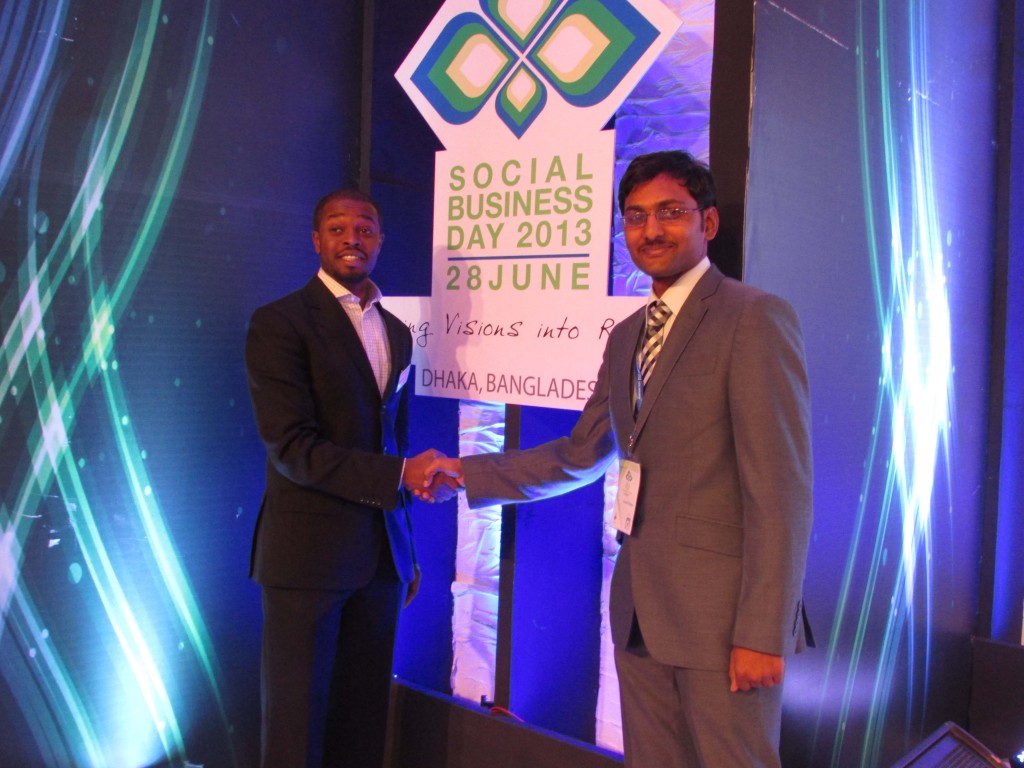 M.Washington with Rupeshh Manne at Social Business day 2013, held in Dhaka, Bangladesh.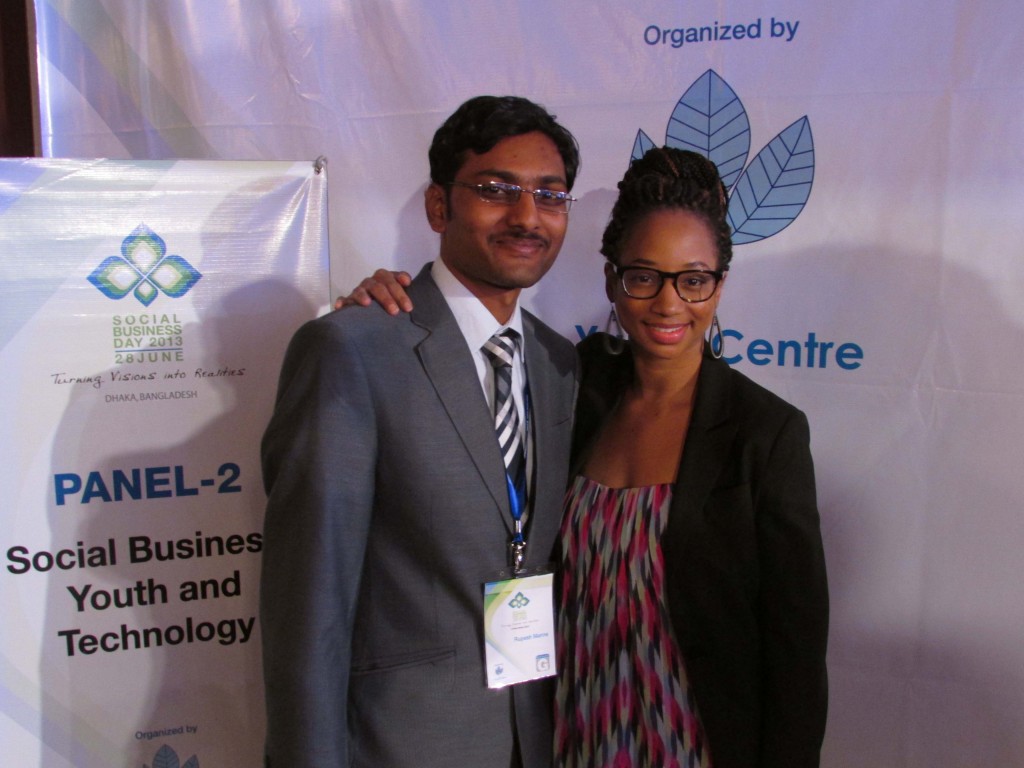 Living Proof Entrepreneur Rupesh Manne with UN Youth Ambassador and actress Monique Coleman. Mo and her husband Walter Jordan are active supporters of fair and free trade initiatives. See Living Proof's interview with Mo and Walter on our Youtube channel.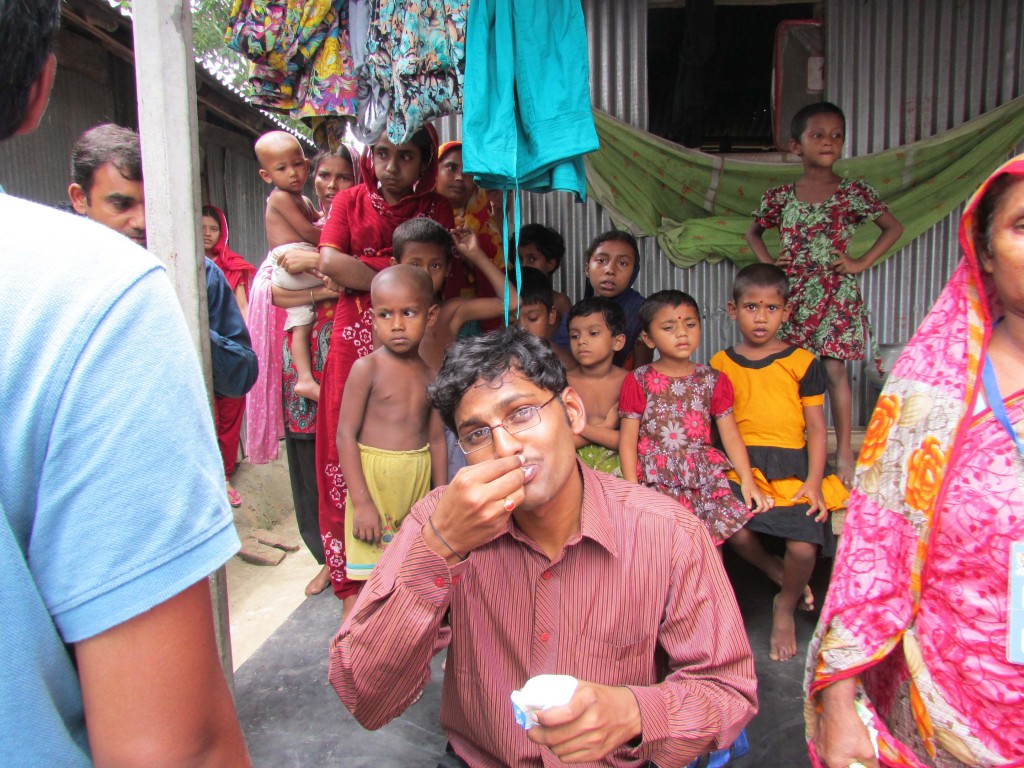 Mr. Rupesh Manne tasting Grameen Danone yogurt sold to village communities in rural Bangladesh. Living Proof is also developing nutritious foods to combat food insecurity and mal-nutritution for communities in Asia and Africa.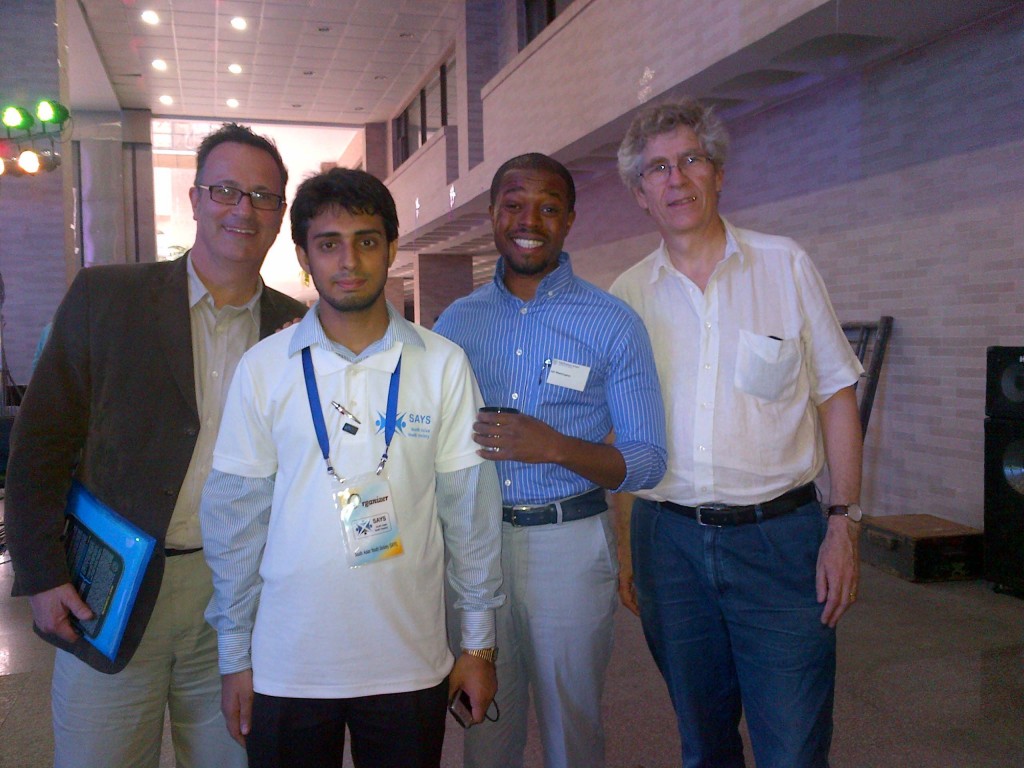 M.Washington with Professor Cam Donaldson, Yunus Chair in Social Business & Health at Glasgow Caledonian University, Jean-Luc Perron, Managing Director, the Grameen Crédit Agricole, and student organizer of the social business forum held at North South University, Dhaka Bangladesh.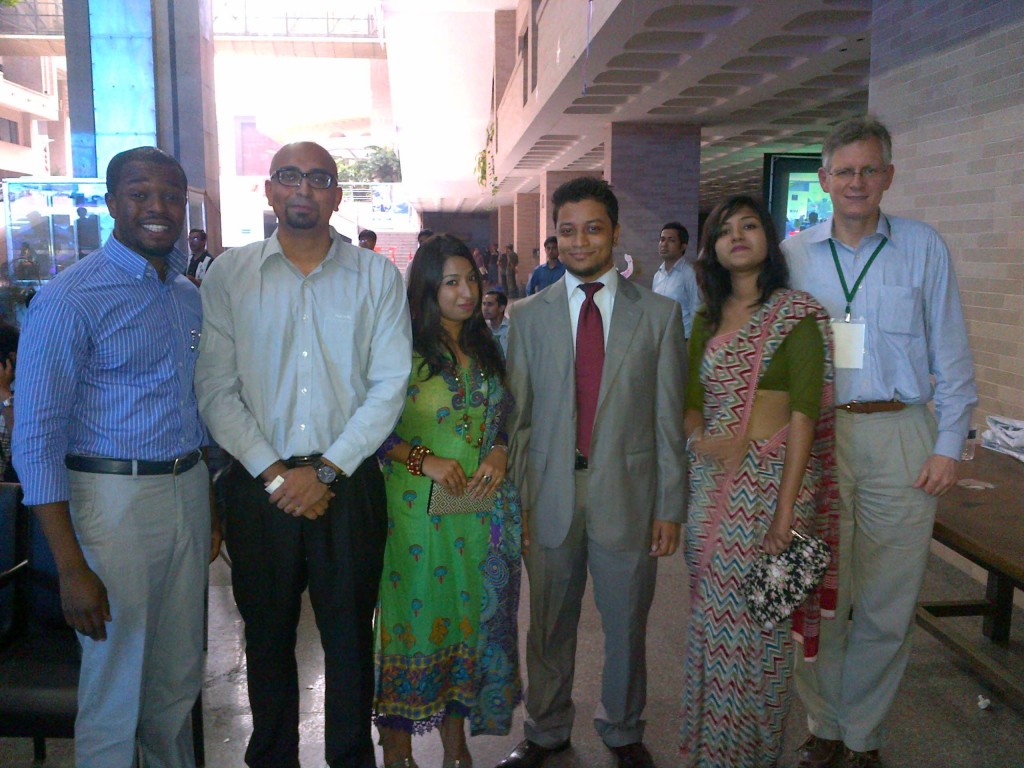 M.Washington with Dell Social Innovation Challenge second prize winners, Foot Soldiers. Foot Soldiers is an initiative to produce low priced, handmade rubber shoes for the low income people from disposed rubber tires. Learn more about foots soldiers here.